People to Sports
The team at Lifeology understand that to play the game you have to be game ready and match fit. Being game ready is not only to be in peak physical condition but also requires you to be mentally fit and nutrition ready. Being mentally fit requires mental skills that help athletes control their minds
efficiently as they execute sport goals. This requires developing skills such as stress resilience, self-esteem, concentration and good sportsmanship. Lifeology partners with you to make adjustments to your game's action plan, your feelings and thoughts, over-come challenges and intimidations to improve your game to help you to be 'match fit'.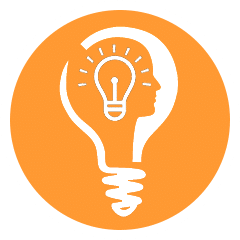 Awareness
from mediocrity to high achievement
Who am I ? Where am I going? What do I want to achieve?
What mental and physical skills do I need to make training adjustments to?
What adjustments to my actions, thoughts and feelings do I need to make?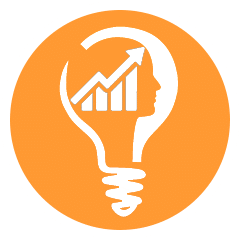 Growth
in being match fit and game ready
Know your competition & not become distracted
Understand your behaviour, motivation, preparation & game plan
Understand stress & anxiety, and use it to your advantage
Be confident and celebrate success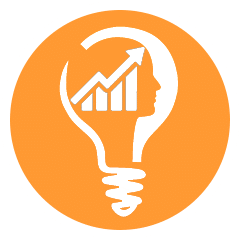 Change
in reaping results and rewards
Have a clear physical & mental training plan
Set achievable & realistic goals
Staying focused, disciplined and on track
Celebrate success
Our interventions include mental strategies that can be developed and may contribute to success in the sporting arena. We begin by assessing your journey and how you got to where you are, what's important to you to be match fit and your mental routine before each session. We move on to assess the proficiency of each of the mental skills and create a training plan for those requiring improvement and intervention.
Our aim is to ensure you continually move forward, to have an attitude that follows and to play with confidence.
---
Our Methodology
The 10 Mental Training Skills Lifeology can assist and work with you to ensure you enhance your performance for success.
1. Attitude
Understand that a positive attitude is a choice
Positive attitude helps to maintain perspective and balance between sport and other important aspect of your life
A Positive attitude leads to positive visualisation, building confidence and new motivation
2. Self motivation & self confidence
Motivation brings reward and benefits that you will experience through participating in your competitive sport
Motivation results in a desire to push through in difficult times even when reward and benefits are not immediately visible
Self confidence is about accomplishments and expectations of success
3. Positive visualization 
Imagine yourself performing well in competition
Create mental visualisation that are specific, real and detailed
Use mental visualisation to prepare for action, rehearse and recover from less favourable results
4. Positive self talk
Positive self talk is a great coping mechanism for boosting self confidence  
Positive self talk is effective to regulate thoughts, feelings and behaviours before match or competition time
Use positive self statements constantly, and connect them to positive action
5. Remain centered in the present
Remain in the present moment – right here, right now
Don't worry about the future
Don't relive past mistakes
6. Stress and Anxiety Management 
Accept anxiety as a part of competition, and accept that a healthy degree of anxiety can assist to help you enhance performance
To reduce anxiety change the environment to make the situation more certain and take the focus off the outcome
Learn how to reduce anxiety when it becomes too intense but stay on top of your game.
7. Emotional scanning
Be in tune with yourself
Regulate your emotions, know how you feel and how your body responds
Learn when to use positive self talk and understand how to eliminate distractions  
8. Goal setting & development planning
Set positive mental and physical goals that are short term, intermediate and long term goals
Be flexible to adjust goals as needed – focus on performance goals not just outcome goals
Write them down  - seeing them makes them real
9. Focused attention & concentration
Focused attention is choosing the appropriate stimuli to focus on, concentration is the ability to resist distractions and to sustain attention over a set time period
Competitors need to be able to shift attention quickly and accurately, internally and externally
Learn to regain focus when concentration is lost
10. Ready, set, go - separation from the end result 
You have done all the hard work this is now the time to trust yourself
Focus on your pace, breath, concentration and focus
The time, pace, score and result are a function of the work you have done and will take care of itself
Healthy Bodies, Healthy Minds
Celebration 
Enjoy and appreciate your fitness, strength and mental capability
Exercise, relax and know that you are match fit and game ready
Your goals are real, perform with confidence and play to your capability
Nutrition
Your nutritional energy is just as important as your mental energy so focus on your diet and what you have in the fridge.  Own a shelf that is yours and take responsibility and accountability for what goes on the shelf
Remember your body is your temple
Injury management
Athletes suffer injuries and setbacks
Listen to professional advice, rest and take the opportunity to reflect
Keep attending training sessions but help the coach coach others – participation keeps focus
Use mental self-talk to keep spirits up and use positive visualisation to see yourself coming back stronger, fitter, faster and more powerful